In the traditional cosmetics bottle market.glass cosmetics bottles in the market and the role of the light in the container.can reflect the high-end temperament appeal of cosmetics.but the market is changing and e-commerce is developing fast.Cosmetics online shopping market has been booming in recent years.it has formed an impact on the traditional cosmetics market.and more cosmetics are displayed in front of consumers through network pictures rather than counters.This also makes the cosmetic bottle packaging market began to quietly change.
Plastic cosmetics bottles are more suitable for the online cosmetics bottle market.because online cosmetics need to involve more complex logistics environment than over-the-counter cosmetics.Over-the-counter cosmetics bottles are usually shipped in bulk.while online cosmetics bottles are usually delivered to consumers in small quantities.Therefore.plastic cosmetics bottles are more suitable.At the same time.plastic cosmetic bottle packaging costs compared with glass cosmetic bottles on cost greatly reduced.it would be huge for cosmetics network enterprise cost saving.as well as to contain the cosmetic bottle packaging of high-end luxury wind.which saves social resources and guide the correct cosmetic bottle packaging of high-end luxury wind.which saves social resources and guide the correct cosmetics bottle packaging concept.
The current situation.as a result of plastic cosmetic bottle is light and cheap.easy to form scale production.can make various specification size.transparent.opaque.and various kinds of color of the bottles and printing performance is very good.can use methods such as transfer.ink.printing the manual.logo.barcode printing directly on the surface of the container.Therefore.plastic products have occupied more than 80% of the cosmetic packaging market.become the main cosmetic packaging container.before cosmetic undertakes packing with glass bottle commonly.but .as a result of the breed of glass container is sole.even if have better design idea.as a result of technology and materials limitation.also often cannot come true.
For manufactures.especially plastic bottle manufacture.plastic cosmetic bottles rely on the online shopping market to continue to flow is a good opportunity.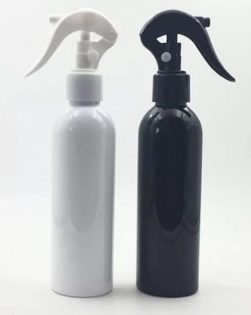 ---
Post time: Dec-03-2021